History of CUARC forming from UAR

CUARC was created by artists/activists as an off-shoot of Urban Art Retreat, which was founded in 1984. Over the years, we have provided many events & community programs to encourage the participation of a wide range of people. Since opening in Chicago in 1991, UAR has been offering programming. CUARC was created from UAR in April 2012 to provide an environment of tolerance and acceptance for everyone.
About Dianna Long, Director and Board President
Dianna Long is an artist who grew up in rural western New York State. She studied fine arts and education in college. Dianna started teaching at the State University of N.Y. at Buffalo in 1971. She specialized in teaching art-making to people who say they cannot make art, with a 100% success rate.
She developed a teaching method she calls EVEN YOU ART. Dianna went on to work in a variety of women's organizations helping women who had experienced domestic violence, rape, and incest. She worked for and received her Masters in Psychology. For many years, Dianna provided art therapy services at women's organizations and facilities for people with disabilities. In addition, Dianna counsels artists in career building.
Her own life has been enhanced by the process of making art and utilizing relaxation techniques.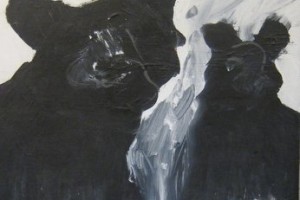 Interrupting Bears Playing in the Snow!