Upcoming Shows- SCROLL DOWN
GUIDELINES TO SUBMIT ART FOR CONSIDERATION and to enter exhibits at our art gallery:
Please send digital images of your original art in time to get your actual art to gallery on time. contact@urbanartretreat.com. Email an informative artist statement about you and about your art.                All media is considered with limitations of size to 32″ in any direction.

We will carefully review and consider your artwork for a show. Please indicate which art show you wish to be considered for.

Once accepted, we will contact you via email within 24 hours.

Prepare your pieces to be formally presented in the gallery. Label with your name and the title of the piece only on the back of each art piece you deliver. Install display-ready wire on the back of each piece we agree upon for the show. If a hook is used on back of artwork, it must be claw type and only one in center. Please don't use any other fasteners. Curator prefers one wire on back.

Deliver your art pieces to the Liz Long Gallery at CUARC by appt. or send via mail/UPS/FedEx. Art must arrive at gallery by date indicated for that show. thanks. Artist is responsible for all transportation costs and transportation arrangements. Include two copies of a signed inventory sheet you create that includes all of your contact info at the top (i.e.: your name, address, etc.), and a list of all the pieces you send including the title, size, description, media, and price or NFS.

Expect that artists receive 70% of all sales with 30% going to CUARC, the non-profit.

Whether you live nearby or faraway- all artists are to invite their support network (family members, friends, co-workers, & clients) to attend the opening reception and associated discussions they are interested in. All artists are asked to help publicize the art show online, on their Facebook page, twitter, etc.

Artists must pick up their art on the last day of the show at 4 p.m. or by appt. within 3 days of the end of show or pay a daily fee beginning on 4th day. We do not have storage for your art and a new show is coming in right after your art show ends! Please be respectful and help us out. Artists who live long distance must make arrangements to get their art back right after the show.
We are especially interested in political statement or social justice issues art works. Art about the "isms"  are always welcome- racism, sexism, ageism, heterosexism, classicism, ableism, etc.
International artists are very welcome in our art gallery. You must be willing & able to make arrangements for your art to get to and from the gallery & meet deadlines. You are responsible for all transportation costs.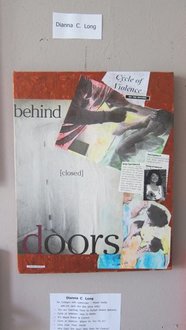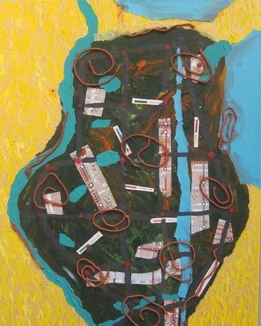 Art Utilizing Recycled Materials during August is open to children and adult artists!   Art must first be approved by curator, so send your images to curator at contact@urbanartretreat.com Then follow the guidelines above to enter the art show once accepted by curator. Art needs to be delivered to gallery between August 1-August 7 by appt. Art show will take place August 15- September 19, 2015. Art Reception is August 15 from 1-5p.m.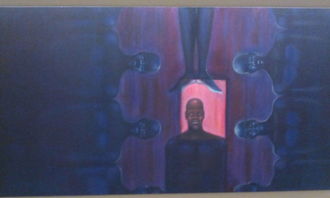 Chicago Black Artists Show
is planned for
October 3 through November 21
, 2015.
This exhibit & sale will feature black artists who live in the Chicago area
. To find out more about the art show and event, please contact curator at Dianna@urbanartretreat.com. Make sure to indicate which show you are inquiring about.
We are interested in art about the black experience.
Please send images of your art to curator. Once accepted, please follow the guidelines above to enter the show.
Artwork will need to be delivered between September 21-September 25 by appt.
The
reception is planned for October 3 from 1-4p.m.
Contact Information:
Liz Long Gallery at Chicago Urban Art Retreat Center,
1957 S. Spaulding Ave. Chicago, Il. 60623.
www.urbanartretreat.com     contact@urbanartretreat.com    773-542-9126